Sie war Kandidatin in der 9. Staffel. Sie schaffte es bis in die Top 16 Show.Flog dort aber raus.
                        Angel Burjansky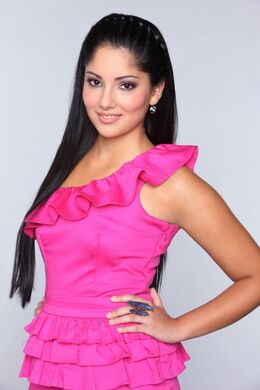 Alter                                          18
Geburtsdatum                       2. August 1995
Staffel                                    9. Staffel
Platz                                        unbekannt
Über Angel
Edit
Angel BurjansRuf-/ Spitzname: Angel

Haarfarbe: dunkelbraun
Augenfarbe: braun
Sternzeichen: Löwe
Besondere Kennzeichen: meine langen Haare
Lebensmotto: Was dich nicht umbringt, macht dich stärker.
Größter Wunsch: Ich möchte bei DSDS gewinnen. 
Wer ist dein musikalisches Vorbild? Rihanna
Top 16 Show
Edit
Ad blocker interference detected!
Wikia is a free-to-use site that makes money from advertising. We have a modified experience for viewers using ad blockers

Wikia is not accessible if you've made further modifications. Remove the custom ad blocker rule(s) and the page will load as expected.