Ad blocker interference detected!
Wikia is a free-to-use site that makes money from advertising. We have a modified experience for viewers using ad blockers

Wikia is not accessible if you've made further modifications. Remove the custom ad blocker rule(s) and the page will load as expected.
Erwin war Kandidat in der 10. Staffel. Er schaffte es bis in die 6. Mottoshow schied dort aber aus und belegte somit den 5. Platz
Erwin Kintop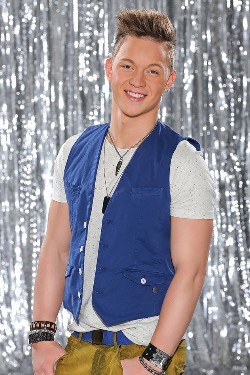 Alter                           17
Geburtsdatum         28.09.1995
Staffel                       10
Platz                          5
Über Erwin
Edit
Sein Vater kommt ursprünglich aus Kasachstan. Von seinen Eltern, die früher auch als Opernsänger aufgetreten sind, erbte er sein Talent, die Disziplin und Bodenständigkeit. Erwin besucht die 10. Klasse der Realschule und macht dieses Jahr noch seinen Abschluss. Sollte es mit der Musik nicht funktionieren, möchte er später gerne Erzieher oder Grundschullehrer werden, da er Kinder über alles liebt.
Der "DSDS 2013″-Kandidat spielt Gitarre und Klavier und wenn er sich nicht der Musik widmet, zeichnet er und treibt viel Sport. Er war früher Turner und sogar Turntrainer, jetzt boxt er, macht Fitness, spielt Volleyball, Basketball, Handball und geht gerne joggen.
Der sympathische Single spielt seit 2 Jahren als Gitarrist und Sänger in einer Schulband. Bis auf kleinere Auftritte auf Hochzeiten, Discos und Stadtfesten hat er noch keine größere Bühnenerfahrung. Bei DSDS hat ihn sein Vater angemeldet, er selbst hätte das Selbstbewusstsein nicht gehabt.
Doch die "DSDS 2013″-Jury war direkt begeistert von seiner einzigartigen Stimme. Dieter Bohlen meinte direkt beim ersten Casting zu ihm. "Es war tierisch. Du hast so eine Stimme, die aus den 08/15 Stimmen herausragt."
1.MottoshowEdit
Song: Next to you von Justin Bieber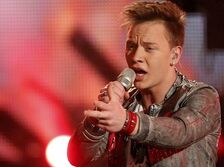 Prozent:6,50%
Erwin ist in dieser Show weiter gekommen
2.Mottoshow
Edit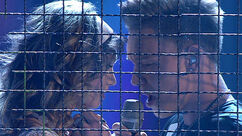 Song: I won´t let you go von James
Prozent:8,25%
Erwin ist in dieser show weiter gekommen
3.Mottoshow
Edit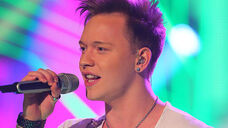 Song: Dj got us fallin in love again von Usher feat. Pitbull
Prozent:9,24%
Erwin ist in dieser show weitergekommen
4.Mottoshow
Edit
Song: Engel von Ben
Prozent:19,64%
Erwin ist in dieser Show weitergekommen
5.Mottoshow
Edit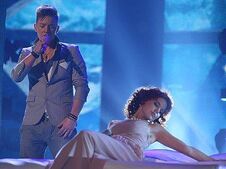 1.Song:Stay von Rihanna feat. ?        
2.Song:Troublemaker von Olly Murs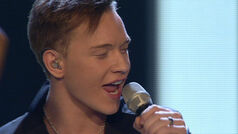 Prozent:11,40%
Erwin ist in dieser Show weitergekommen
6.Mottoshow
Edit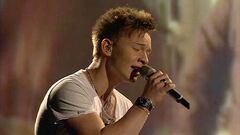 1.Song:Lieber Gott von Marlon und Freunde
2.Song:Baby von Justin Bieber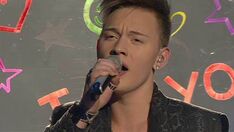 Prozent:13,83%
Erwin ist in dieser Show rausgeflogen